NOBARTV – Proses transfer Aaron Wan-Bissaka ke Manchester United nyaris gagal pada Jumat (28/6/2019). Seperti dilansir The Sun, klub Wan-Bissaka, Crystal Palace, meminta klausul tambahan kepada MU.
Pemain 21 tahun tersebut merupakan satu di antara pemain buruan The Red Devils pada bursa transfer musim panas tahun ini. Wan-Bissaka diharapkan dapat memperkuat sisi kanan pertahanan Manchester United.
Setelah negosiasi yang cukup panjang, MU akhirnya bersedia menerima harga yang ditetapkan Crystal Palace. Manajemen Setan Merah bersedia membayar 50 juta poundsterling (Rp 896 miliar) untuk membeli Wan-Bissaka.
Nilai transfer tersebut dibayarkan Manchester United secara berkala. The Red Devils akan mengeluarkan 45 juta poundsterling di muka, plus 5 juta poundsterling dalam bentuk bonus berdasarkan jumlah penampilan.
Bek asal Inggris itu telah merampungkan tes medis bersama Manchester United pada Kamis (27/6/2019) sore waktu setempat. Dia pun dinyatakan lolos tes medis dan akan segera diumumkan sebagai pemain MU.
Namun belakangan, Crystal Palace meminta klausul tambahan kepada Manchester United. Manajemen Palace meminta 10 persen, jika nantinya MU menjual Wan-Bissaka ke klub lain.
Kubu Setan Merah awalnya enggan memenuhi klausul tersebut. Akibatnya, proses transfer Wan-Bissaka terancam batal. Namun belakangan, Manchester United mengalah dan bersedia memenuhi permintaan Crystal Palace.
Dikontrak Enam Musim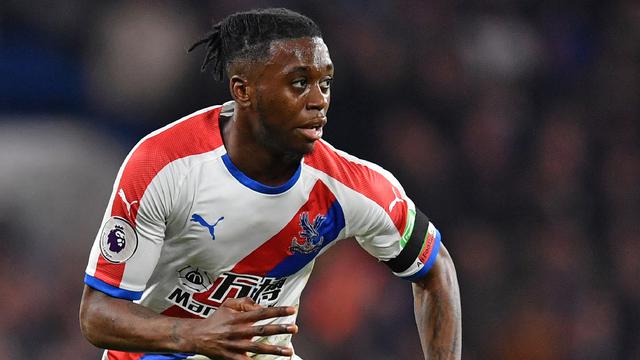 MU belum mengumumkan secara resmi kepindahan Aaron Wan-Bissaka. Akan tetapi, sejumlah foto beredar di publik yang memperlihatkan Wan-Bissaka sedang menandatangani kontrak bersama Manchester United.
Si pemain disebut-sebut sepakat menandatangani kontrak hingga enam musim di MU. Dia juga memilih nomor punggung 29 yang sebelumnya pernah dipakai Wilfried Zaha saat berseragam Setan Merah.